1
First go to https://smartreads.smarted.jp/en/ and choose to view the site in English or Japanese. Next, enter your School Code to access the site.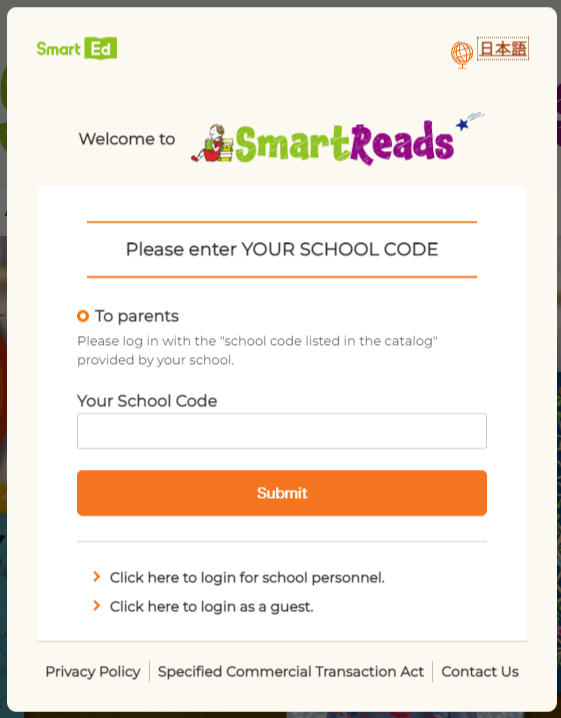 2
Add items to your cart!
You can find a book by age category or by typing a title in the [Search products] box on the upper right.
To put the item in your cart, click the [Add to Cart] button.
3
Check out!
When you click the [Cart] on the upper right, you'll be able to see the contents of your cart. With the [View cart] button, you can delete items, change the quantities you want, and check pricing. If you're finished shopping, click the [Checkout] or [Place Order] button and follow the steps to complete your order.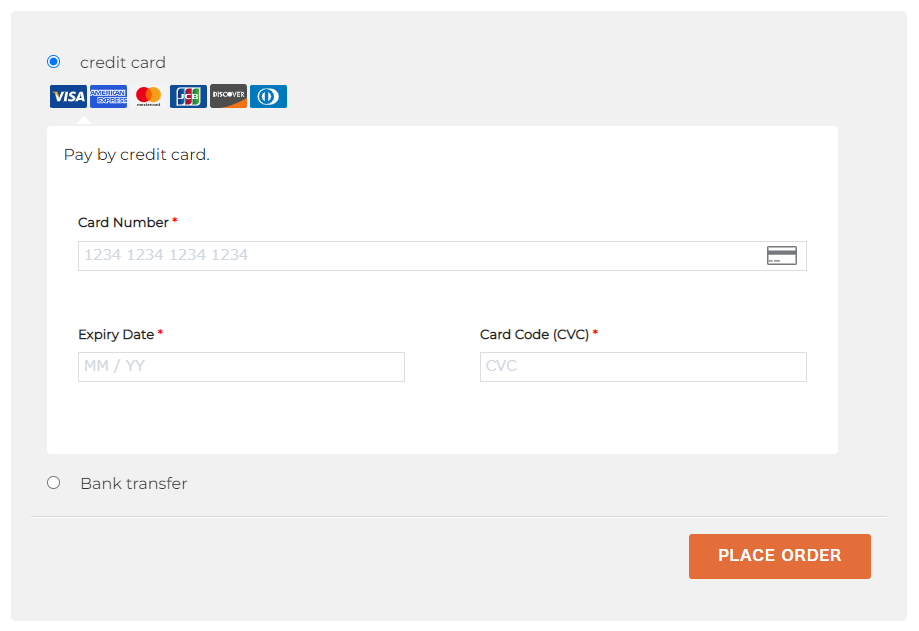 Payments can be made by credit card or by bank transfer.(When you choose bank transfer, please be aware your order will be processed only after we confirm the deposit. Please follow the instructions on the email you'll receive after you click PLACE ORDER, and make the deposit within 2 business days)
Notice:
*The books purchased will be delivered to the school about a week after the last ordering day.
*SmartEd is unable to accept returns on items ordered from the catalog.
*If for any reason the product(s) you ordered can't be delivered, you'll be refunded by SmartEd.
*If an item is out of stock in our warehouse, that item will not be able to be purchased from the website.